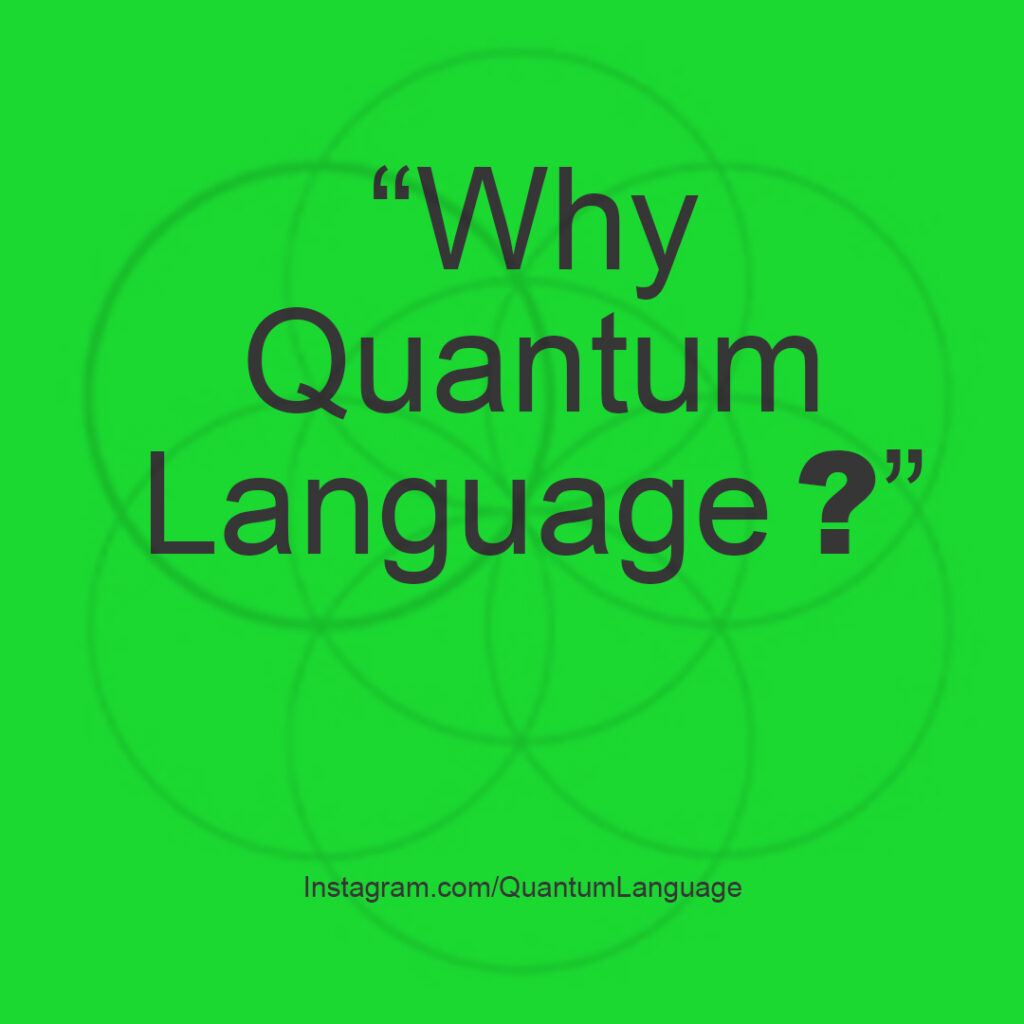 Express Your Interest
Please click this link, complete the form, and we will engage with you in due course.
Introduction to Quantum Language 
The Objective of Quantum-Language i.e, CORRECT-SENTENCE-STRUCTURE-COMMUNICATION-PARSE-SYNTAX-GRAMMAR-PERFORMANCE (C.-S.-S.-C.-P.-S.-G.-P") is to keep things in NOW-TIME: PRESENT-TIME: PRESENT-TENSE:  PRESENT-MOMENT: NOW-JURISDICTION: IN-BOUNDS.
In contrast, the Objective of so-called Plain-English is to keep us out-of-time: out-of-the-present-moment: out-of-bounds: out-of-phase-with-reality, all of which is to keep us in dis-honour.
Therefore, when drafting a Quantum-Language: NOW-TIME-DOCUMENT, here are some of the general rules:
– Avoid past-tense words/phrases
– Avoid future-tense words/phrases
– Avoid words/phrases with negative prefixes or out-of-time suffixes
– Use prepositional phrases to begin each sentence.
Only with CORRECT-SENTENCE-STRUCTURE-SYNTAX can you and i stay in honour when conveying claims/info etc. in document form. It is an art that must be studied, learnt and developed by humanity if we are to survive commerce.
FRRf is taking the lead in this flagship process, pioneered and introduced by David-Wynn: Miller and advanced by Russel-Jay: Gould. The Underwriting-Antrustiones of FRRf are also very proficient in the relevance and using of Quantum-Language, which is to say NOW-TIME-JURISDICTION-LANGUAGE. We are here, ready willing and able to literally re-write the world of documentation – to correct all the mis-conveyance of language-communication, fraud and out-right deliberate mis-leading of "we the people". Thus, quite literally all policies, contracts, trusts, treaties, statutes, legislations etc., must be completely re-written so as to set the record straight for correctness, quantum-presence and honour. Sounds like a tall order? Well, it definitely is. We also acknowledge that it is indeed a complete re-education process for humanity… to embrace correctness in document-paper-vessel-communication syntax.
For the MATHEMATICAL-[INTER]FACE-TO-LANGUAGE
For the QUANTUM-LANGUAGE: SYNTAX-NUMBERING-SYSTEM:
~1 = ADVERB= modification= no-contract= FICTION
~2 = VERB= action-thinking= IS=SINGULAR, ARE=PLURAL
~3 = ADJECTIVE= no-contract= :color of the fact.
~4 = PRONOUN= pro=no, no=no, un=no, NO-FACT. FOR A FACT THAT STANDS ALONE IS WITH THIS CLAIM OF THE NO-CONTRACT-FACT.
~5 = PREPOSITION= pre=no, position=contract correction: rules, vote, methods= POSITION-LODIEOFACT=KNOWN (For, Of, With, By)
~6 = ARTICLE= no-contract= ailing-corruption from the beginning. CORRECTION= LODIAL= OWNERSHIP FROM THE BEGINNING, ORIGINAL-JURISDICTION (My, Our, The, These).
~7 = NOUN= no-no, correction" "FACT"= KNOWN (WITH A LINE OVER THE "OW". = LODIAL
~8 = PAST-TIME-TENSE= FICTION-TIME
~9 = FUTURE-TIME-TENSE= FICTION-TIME
~0 = CONJUNCTION= AND, OR
: CORRECT-SENTENCE-STRUCTURE:
5 6 7-5 6 7 (2) 5 6 7-5 6 7= :CORRECT-BOTH-WAYS: =5 6 7-5 6 7 (2) 5 6 7-5 6 7
Preposition – Article – Noun
Preposition – Article – Noun
Action
Preposition – Article – Noun
Preposition – Article – Noun
: MAXIMS:
"No law or fact shall ever be tried in court"
"No one has ever gone to war over a math problem"
Quantum Sovereignty
For individuals that have an understanding of Quantum Language and wish to obtain Sovereignty Certification in Quantum Language, click here for more information.