Introducing Ankh Rah
Charles Roswess grew up doing sports from the age of 8, from athletics and basketball to becoming a black belt in martial arts. He started Ankh Rah, a natural food supplements company, after being let down by his GP and the health specialist who wanted him to accept a medical condition for life. After going down the holistic route Charles found a remedy for the condition and from there endeavoured to help others in the same or similar situations.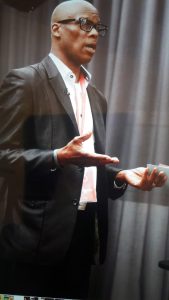 His company Ankh Rah has won multiple health industry awards and has received many five-star reviews from amazed customers. He has also healed himself from a hernia without the operation offered to him by the hospital and then started a nutrition powered calisthenics class. Charles is also a public speaker improving lifestyles through nutrition, diet and exercise. He also runs a Herbal-Tech Clinic using Neuro technology, Herbs and the latest Bio Resonance technology treating with human friendly frequency!
Charles is also a Certified Sovereign and knows how important it is for sovereigns to be healthy, as a healthy body leads to a healthy mind (and visa-versa), and sees it that all sovereigns should inspire to be healthy and fully functional.
Charles' multi-award winning natural supplements can be found on the following link: https://www.ankhrah.com/
Calling all sovereigns to take responsibility for their health (it is your wealth)!
See links below: